Mark's favorite place to celebrate his birthday is New York City, so that's where we went for his 54th. It was his birthday, but I had such a great time it felt like my birthday. For our first evening we had tickets to the Art Book Fair. This was our first trip back to NY since Covid began back in 2019. I had never heard of Printed Matter, or this event, so I thought it would be fun to check it out. The building where the fair was held was four stories, and every floor was crowded. There were hundreds of vendors and artists attending. I am glad we discovered Printed Matter because I met Ingrid Schindall, of IS Projects in Fort Lauderdale, Florida, and added a few lovely books to my collection. I chose the first book, CONVERGENCE by Michelle AM Miller, because the form caught my attention. The more I looked at the book, the more I learned. The case, which was organic in shape, had been 3D printed. Some of the pages had been laser cut. The production techniques were so similar, yet so different from my own. If you go to Michelle's website you can find the link to an audio recording that accompanies the book.
The second book I chose was created by Ingrid, titled of this place. It is an unbound book of her poetry printed on various cotton and abaca handmade papers. It is housed in a box with a clear spine. The box pays homage to a special design, created when over 1200 books were found missing from a library. The boxes were on the shelf, but because the spines were opaque no one could tell the books were missing. The librarian was quite upset to uncover this crime. Ingrid told me she chose this box style so the unbound pages of the book could be seen easily. She also explained her decision to leave the pages unbound was so the reader, by shuffling the pages like a deck of cards, could have a different experience with the book each time and place it was read. My favorite poem from the book is Everything Has Been, it reminds me of the saying, "There is nothing new under the sun".
The final book I selected, Birds We Know by Ann Craven, and published by Center for Maine Contemporary Art, was less of an artist book and more of a book about the artist's work. 
 The colors Ann uses in her paintings are so rich and vibrant, it makes me happy to look at the images. I can almost "see" the birds taking flight right from the pages. Blue Song, 2008 and Yello Fello Yello, 2018 (pictured below, on front of book) are two of my favorites.
CONVERGENCE
Michelle AM Miller
2020
of this place
Ingrid Schindall
2012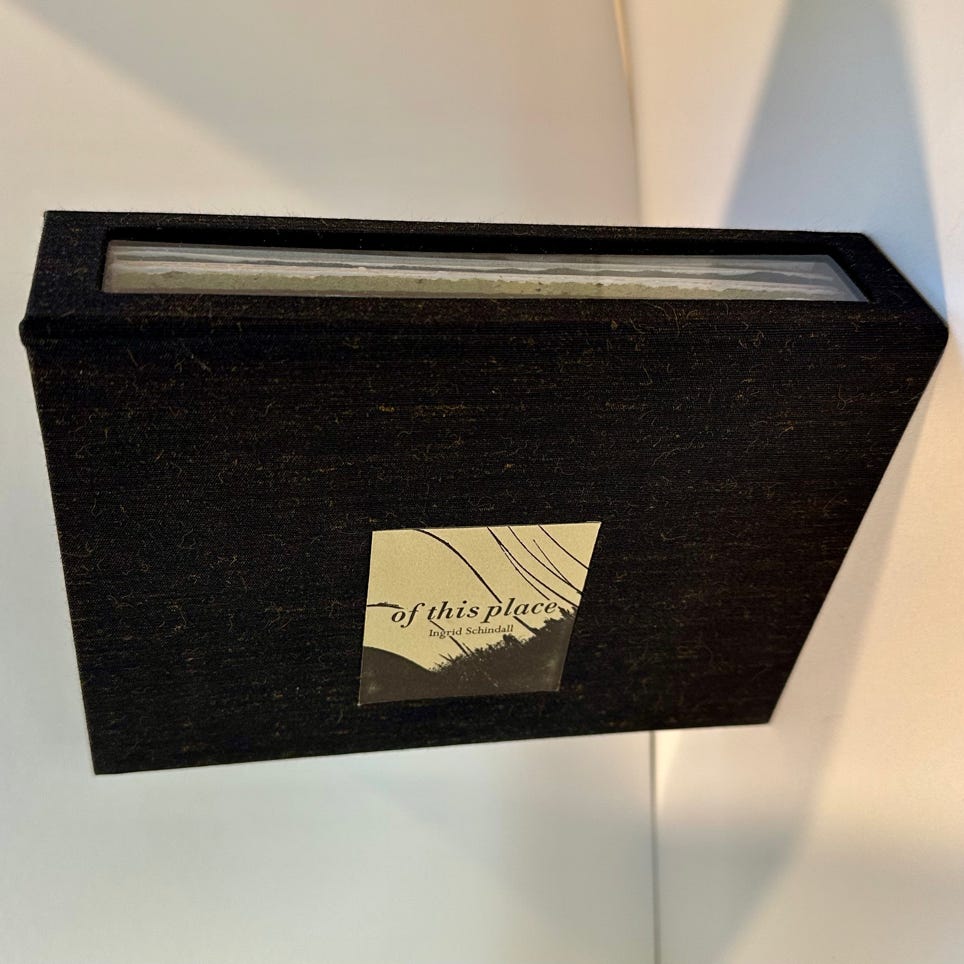 TALAS is a bookbinding supply store, also offering fine art papers. It is my favorite bookbinding store because the quality and variety of merchandise is superior. I try to visit TALAS every time I am in New York City, so a brief Uber ride from Manhattan and I was standing outside the door. I rang the bell and a voice answered, "can I help you?" This was the beginning of what turned out to be a fabulous day. Mark and I were greeted and welcomed by Aaron Salik, President of TALAS, and super nice guy. I told Aaron I had just returned from Monte Castello where I had taken a class on The Art of Paper, and that I had visited the Fabriano Paper Mill. Of course, TALAS carries Fabriano papers, and Cave Papers.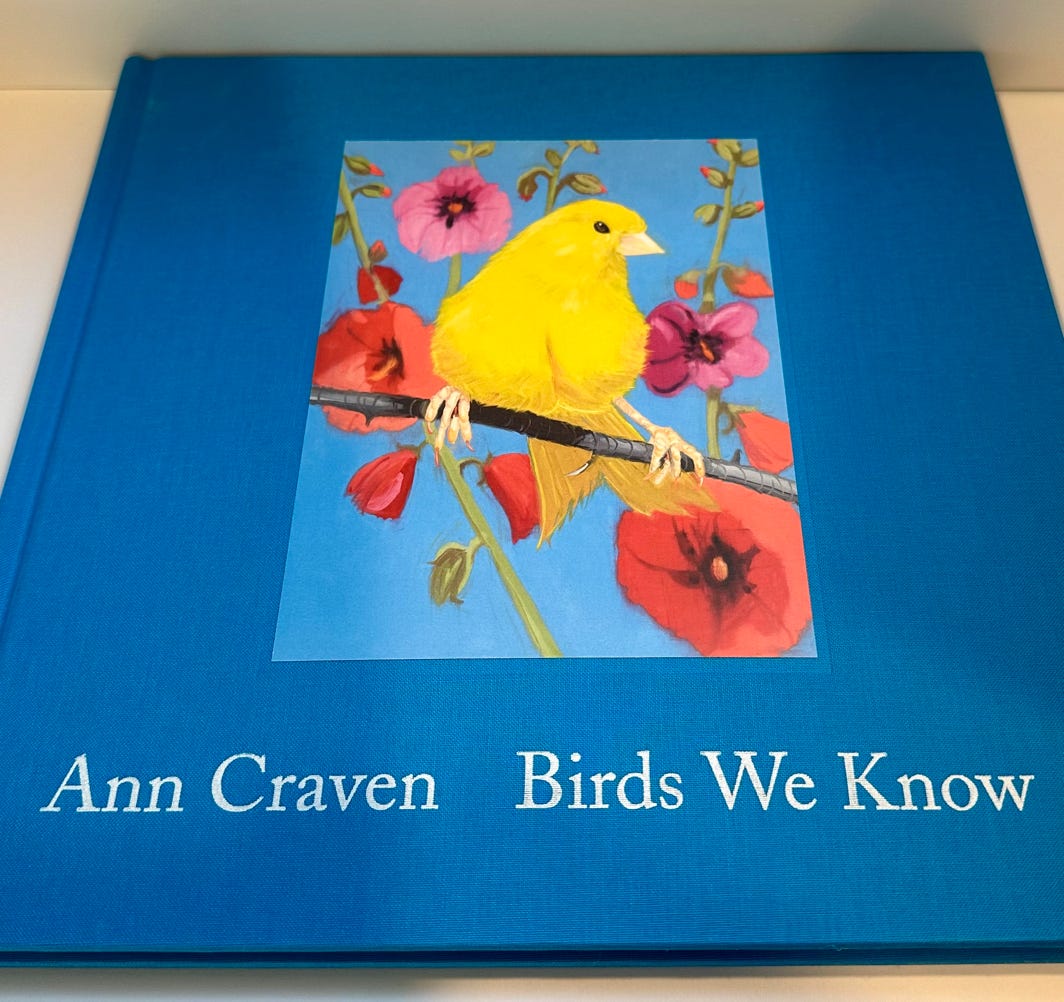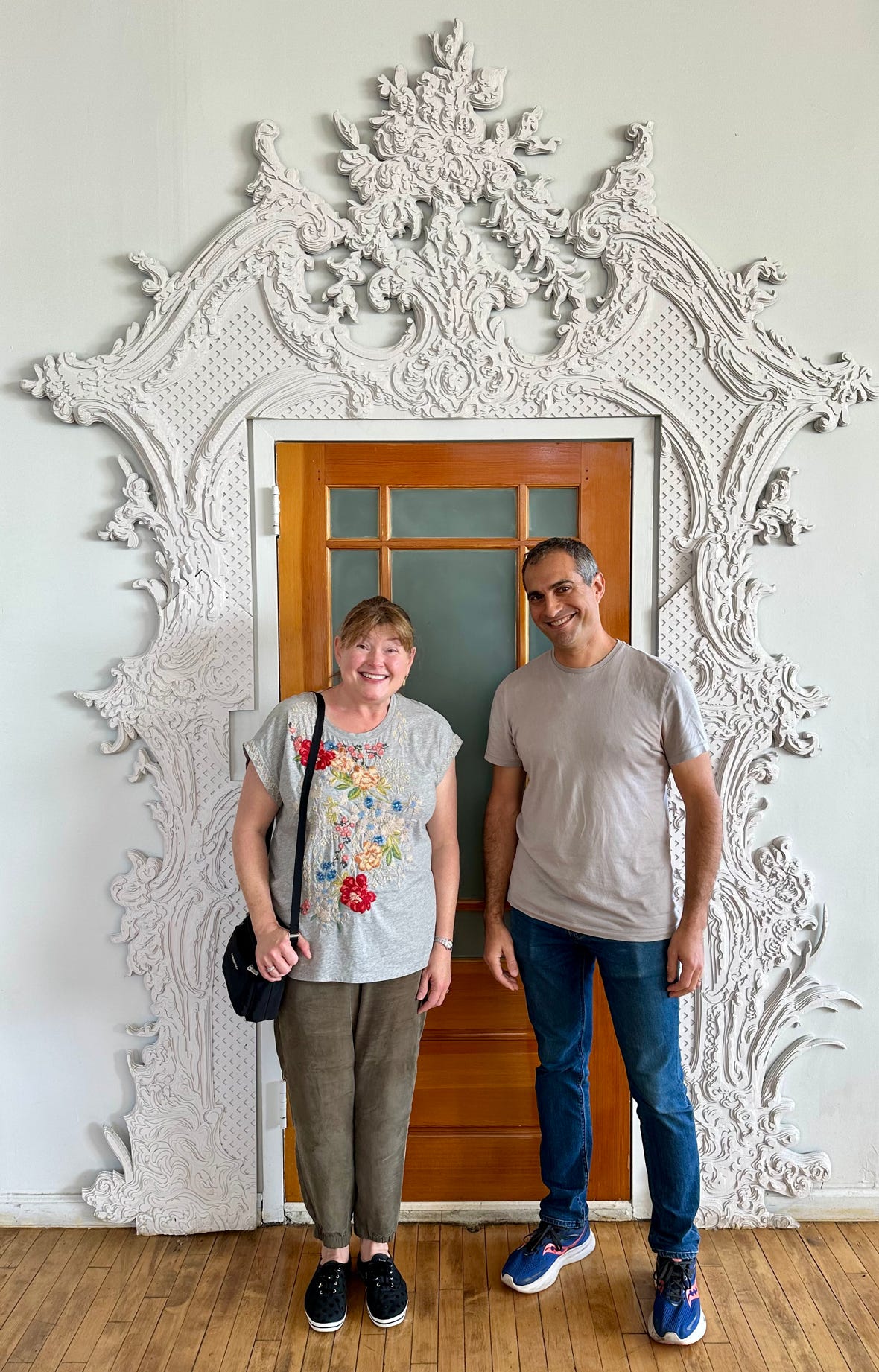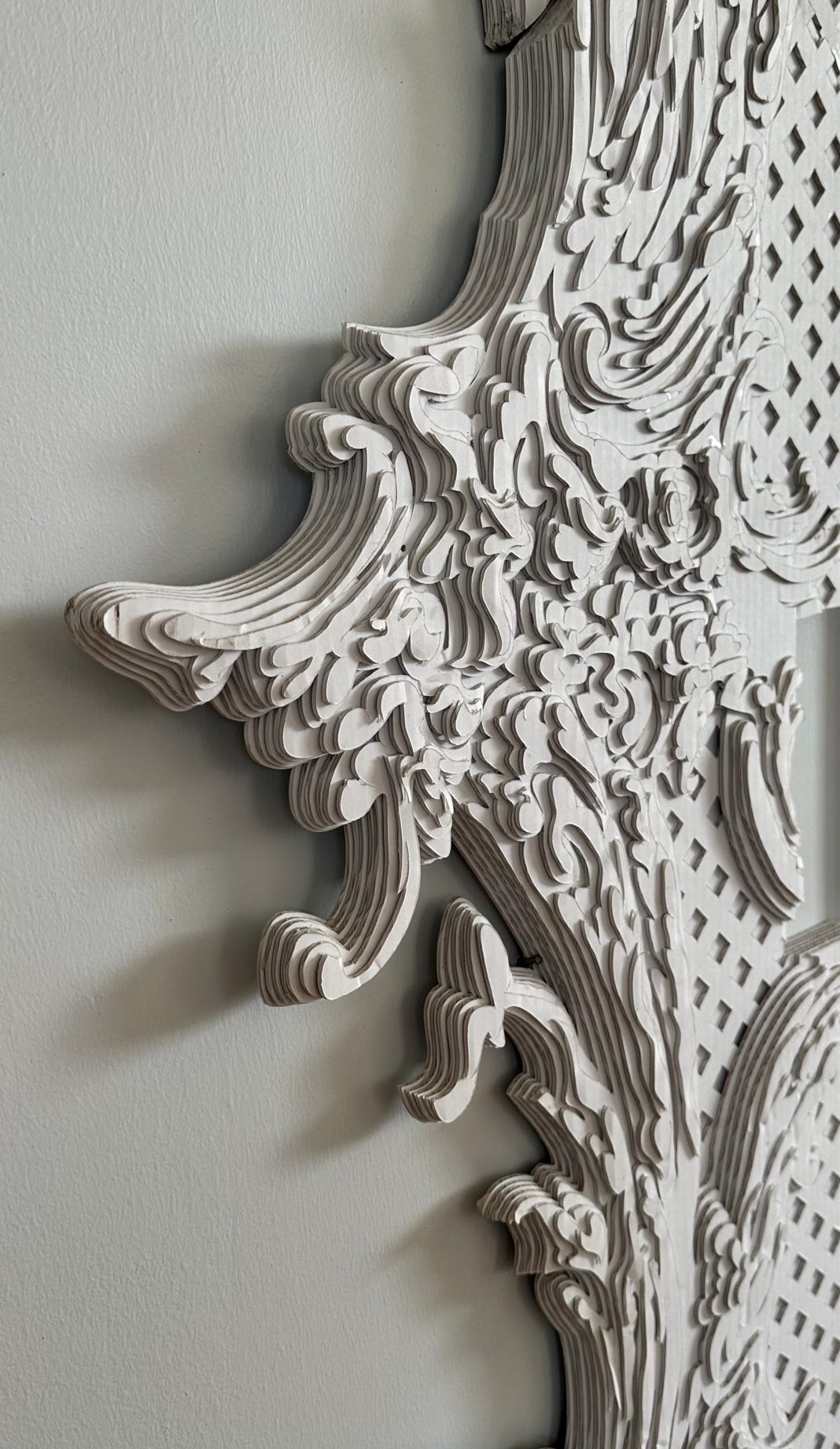 Aaron and me standing in front of a magnificent door, created by Aaron's sister using layers and layers of cut paper.
Aaron was very generous with both time and knowledge, and I learned a lot on this visit. When we headed back to Manhattan I had lots of inspiration, and a few new tools. I also bought a dark green leather goat skin that I will be using to bind a new book I have been working on. I am excited and a little nervous about this because it will be the first book I have bound in leather. I am also planning to use the foil stamping machine to place the title on the front and spine of the book. Coincidentally, the title will be Convergence, but it is a completely different kind of book than Michelle's that I talked about earlier.